Fall Into Spring (Remix of davidk) created by LadyFawkes 7 years ago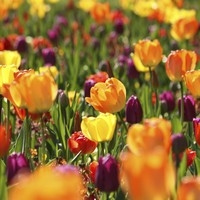 Remix
Genre:
Electronic/Techno
Mood:
Light/Bright
Theme:
Remix
During my first few days on MusicShake in early February of 2013, I met up with some of the most amazing people. Some of them even became the most awesome friends as well.

David K was one of the Shakers with whom I had this instant connection. Although our entries into and experiences with MS are vastly different, there's just something about his style that I have always liked.

One of the things that I loved the most is that he allows any and all remixes of his tunes. Opening up and dissecting his tracks, synth by synth, block by block, taught me more about the MS platform than just about anything else.

One of my first remixes was "Fall Into Him: Personal Challenge Remix" (URL: http://eng.musicshake.com/song/194185)in which I was urging my fellow creators to push the envelope of what they were used to by trying out new things. I never really finished the tune....

One thing that David never knew is that I loved quite a few of his original mixes, so I downloaded and transferred them to my mp3 player, and have listened to them steadily along with my own re/mixes now for well over a year.

Once again, "Spring In Bloom" (URL: http://eng.musicshake.com/song/193214) popped up as one of my ultimate faves. No, it may not be as sophisticated as some of David's other work, but is definitely one of the most soothing. Soothing...yet energetic and reassuring, somehow.

All of those things have been emotions that I need to help inspire me most lately, as I have a lot of renewal and healing to do in my own life in very personal ways.

So I suppose this isn't really a "remix".....it's more of a tribute to the nearly 15-months-long friendship I have had with David.

I find it supremely awesome that after all this time, you still inspire me. I hope you like this finished product. Rock on, David K -- rock on.