Temptation's Echoes created by Thienien 11 years ago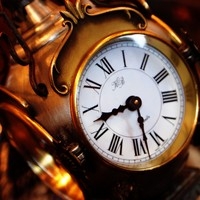 Genre:
Electronic/Techno
Mood:
Sad/Melancholic
Theme:
Other
Being Celibate as i am, This song is a sign that i struggle with lust Day to Day


The apostle Paul understood our predicament. He told the Romans, "I have the desire to do what is good, but I cannot carry it out. For what I do is not the good I want to do; no, the evil I do not want to do-this I keep on doing" (Romans 7:18-19).

I'm not suggesting that Paul struggled with compulsive sexual behavior, but he did struggle with sin-just like the rest of us. And like the rest of us, he would make up his mind not to commit a certain sin ever again. Did he succeed? No way! Now, if the apostle Paul couldn't overpower his sin, why should you and I think we can?

Even in a world free of erotic images, men don't control their lust.

As sinful human beings, our lustful appetites are so evil, they'll use God's good commands to tempt us. Like a rod stirring up dirt that has settled to the bottom of a jar of water, so God's law excites our lust. Forbidden things are more exciting. Women who are off-limits take on a greater appeal. God says don't and our lust says do. God says do and our lust says don't.