The Leprechaun (Album "Rainbows") created by Gabyu 12 years ago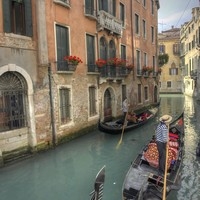 Genre:
Dance/Disco
Mood:
Happy/Excited
Theme:
Other
The penultimate track of my album "Rainbows" (track no. 4). This is a song of A High-Tech Leprechaun. He wasn쨈t that "irish" like all the other Leprechauns. He is different. He likes Disco music. This is his theme song. This is in 2nd place the longest track in the album. Hope you enjoy it!
ISN'T THE PENULTIMATE! SORRY! THE UPCOMING ONE IS "MR. DEPRESSION" AND THEN COMES "RAINBOWS"!