Melody Of Me Gusta (I'M BACK!) created by Gabyu 13 years ago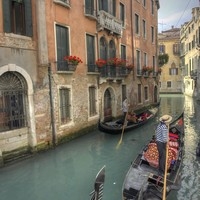 Remix
Genre:
Dance/Disco
Mood:
Happy/Excited
Theme:
Animation
Title: Melody Of Me Gusta (I'M BACK!)
Description: ME GUSTA DE ME GUSTA!
I just like this meme. IS COOL.
Now I am MR. ME GUSTA!! Not Gabyu anymore.
I TROLLED U!
Just kidding, I still am the same person. I STILL GABYU.
Just made a new nickname to be cool.
Btw, this is inspired in an old song of mine called "Comeback". It was when I used Newgrounds for a big while. Then I made this song to announce that I was finally back. With this one, is the same thing... But it wasn't because of Newgrounds. I wasn't with time because of SCHOOL. I the weeks we have ULTRA-BIG TESTS!
But ME GUSTA studying.
BHYE.
P.S: Sorry if the song is too short, I will look to try to make it longer. Or you can make a extended mix and send it for me.