Song Of A Cat And A Dog (Album "Rainb... created by Gabyu 12 years ago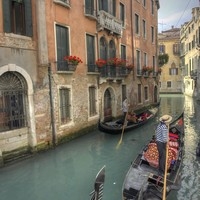 Genre:
Jazz
Mood:
Etc
Theme:
Other
Track no. 2 of my new album "Rainbows".
Listening to FatKidWitAJetPak's "Ironesque Valley" of his upcoming progressive ambient album, "N". But Ironesque Valley don't fits nothing with the description of this song. I haven't randomly decided to make an album. I was trying to make a the "Gabyu" logo-only for me on Photoshop, but I messed up with the gradient tool and made a rainbow-like-thing. Then I thought I could make an album cover. I named it "Rainbows" only because I made a rainbow-like-thing in Photoshop.
This song, is a song created by a Cat and a Dog. They also use their voice in this song. Dog barks, Cat meows. They made alone all this Orchestral stuff, They played the three guitars (less the fuzz one that was played on a synth), the Drums, percussion, FX, everything. So, they turned into partners. You, think that Cat & Dog could ONLY be enemies? My cousin has 40 cats (I'M SERIOUS!) and 4 Dogs, they never fight, just Cat vs. Cat & Dog vs. Dog (only to play!).
So, I'll shut up for you to listen to the song.