Epilogue II (Restoring Provenance) created by karma5 13 years ago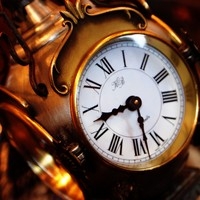 Genre:
Classical/New Age
Mood:
Longing/Anticipating
Theme:
Other
Out with the old and in with the...old?


"Restoring Provenance" = )



~~If you liked this song, you may also like:

War Stories series (I-IV)
When You're Not Looking
Epically Enchanted
Forgotten
Reznikly Enchanted
Revival Pt. 1
A Bit of Flare
Canonization
Origins
Kismet
Infallible Dawn



**History of the Song: Looking back at my beginnings on this site, I was becoming a bit predictable and boring (at least to myself) with my songs. So I wanted to restart with a clean slate and try to experiment again like I use to when I first started. I took the feel of "Epilogue I" from my 'War Stories I-IV' series and tried to turn it around into a more positive feel as I try to begin something new.