Tarou_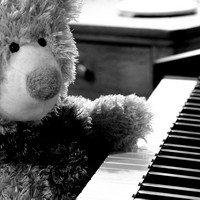 Favorite genre
Hiphop, Rock/Metal, R&B, Dance/Disco, Electronic/Techno, Pop, Ballad, Jazz, Latin, Classical/New Age, Soul/Funk/Groove
Favorite artists
BoysLikeGirls - Stuck in The Middle < Amazing MusicShakers: Hamii,Hwan,Yakozu,MimiCakee,wildemuis,LaternLight, Lock_On, jasminexie ,KevJumba and more ^^ Outside MusicShake: BigBang, MGK, Freddie Joachim, Mr.J.Medeiros, Gaeko, The Quiett, Dok2, StevenJo
About me
-Welcome MusicShakers- mooB(((|̲̅̅●̲̅̅|̲̅̅=̲̅̅|̲̅̅●̲̅̅|))­)Boom
Joy
Male, 18
Musicshake Since: 16-2-2008
Country: The Netherlands

It's about the music right?

Anyways now that your on my profile, feel free to explore and to listen some of my music that I shaked. I hope my taste of music will inspire you. If it doesn't i'll understand!

Have a nice day musicshakers!!!

Opinion new MS:
I really like it that everyone now has a profile, but I don't agree about showing the instruments used in each song. It gives people an opportunity to ripp off eachother's music, even though MS is for everybody. might be a bit ego of me, but that's hw I feel about it. p.s. I WILL NEVER DIE!