Infallible Dawn created by karma5 12 years ago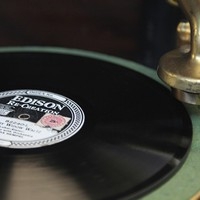 Genre:
Classical/New Age
Mood:
Cool/Refreshing
Theme:
Other
A new day comes, a new year awaits -- a chance at a new beginning.

(Much like my War Stories series, Forgotten, Revival Pt.1, Esoteric, Origins, etc...it's big, loud, and over-produced -- if it weren't, it wouldn't be me!)

= )



~~If you liked this song, you may also like:

War Stories series (I-IV)
What Inspires Us
Epically Enchanted
MS Mash-up Medley (Addicted to Musicshake)
Forgotten
Reznikly Enchanted
Revival Pt. 1
A Bit of Flare
Esoteric
Canonization
Origins
Kismet



**History of the Song: This song was made at the same time I was making "Familiar Settings" so I remember that had similar elements in them, but gave off opposite tones. "ID" was made to be a light-hearted, celebratory song as the year ended and the new year began, hence the meaning behind the title. But I remember clearly that it was one of those songs that was a pain in the @$$ to get right. I had trouble in every single section, trying to make everything sound right. There use to be more guitar (one of my weakest elements to use) in the beginning of the song, but I couldn't get it to sound right in combination with the other instruments. So, I scrapped that idea and kept it string-heavy, but in the middle section, I had difficulty getting the length and order right, and deciding which strings to highlight and which to keep in the background. It took me a month to finally get it to sound mostly decent to my ears. The end section when everything comes together was just as time consuming with figuring out the best arrangement (and I'm still a bit iffy about it). But in the end, it turned out mostly okay, I think.