That Indescribable Feeling created by karma5 12 years ago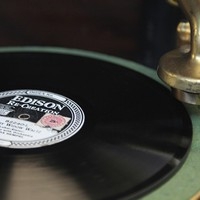 Genre:
Classical/New Age
Mood:
Etc
Theme:
Other
Description: n/a

= )


~~If you liked this song, you may also like:

What Inspires Us
Not So Lonely
Winter Fable
The Metaphisykal DimReality Theory
The Rear-View Mirror



**History of the Song: I remember that making this song had me confused for some reason. Again, it was one of those songs I had sitting in my 'save' list for a loooong time since I wasn't sure what direction I wanted to take it. I didn't come up with a theme/direction for it until I came back from my break, trying to convey the concept of emotions and feelings, so the end result is A LOT different from the original at various parts. It's hard to describe emotions because they are what they are, everyone feels them, and yet we can't put words to them without mentioning other emotions. That's what I was trying to get across here in musical form, wallowing in sadness, dwelling in anxiety, then feeling an uplift of spirit and swimming in a sea of euphoria, happiness and contentment. I did my best to keep the tone ethereal, but it also had elements of 'deep-heartedness'. It's sort of light and heavy at the same time, if that's possible.