Sweet heart. (jumelax) created by Jumelax 6 years ago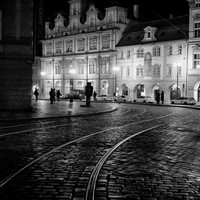 Genre:
R&B
Mood:
Light/Bright
Theme:
Animation
Jumelax: Stories and reunions.

(Jam)

And there I was, alone,
Walking without apparent place,
The rain seemed to be my only friend in this world because it kept chasing me.

So...

There you were, as if you were some abandoned dog,
I did not know how to get close to you, it had been a long time.
But, well, love is so wise that it does not need words to make itself present.

I sat next to you, hugged me and we realized that nothing had happened.
Your sweet heart once more caught me.

But tell me:

Will you go back like yesterday and leave everything again jume? ...

----------------------------------------.


Jumelax: Historias y reencuentros.

(Jam)

Y ahi me encontraba, sola,
caminando sin lugar aparente,
la lluvia parecia ser mi unica amiga en este mundo pues no dejaba de perseguirme.

Entonces...

Ahi te encontrabas tu, como si fueras algun cachorro abandonado,
no sabia como acercarme a ti, habia pasado mucho tiempo.
Pero bueno, el amor es tan sabio que no necesita palabras para hacerce presente.

Me sente a tu lado, me abrazaste e hicimos de cuenta que nada habia pasado.
Tu dulce corazon una vez mas me habia atrapado.

Pero dime:

¿Te volveras a ir como ayer y dejaras todo de nuevo jume?...