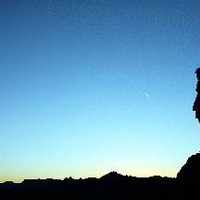 Remix
Genre:
Ballad
Mood:
Sad/Melancholic
Theme:
Other
A power-ballad about regretting the way I used to do things..


Last year was perhaps the roughest time for me.. I lived a massive lie, and I regret that deeply.

I caused pain, caused hurt.. made others feel like it was their fault..

Don't know what i'm talkin about? That's for the best, to be honest..

Last year, I had a song out called 'World Of Judgement', and that was emotional.. makes me think over things everytime I play it.

So, I thought.. maybe I should make another one of these songs I can reflect on in the next year.


Last year was protesting against hate crime..


This year.. it's about regretting past things..


The old me is gone..

I hate him..



The new me is here..




I think I respect him.. he should stick around.. and he will..






forever...