13 - ccollins performance live created by iamzyrie 8 years ago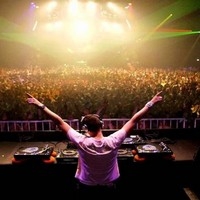 Genre:
Electronic/Techno
Mood:
Light/Bright
Theme:
Animation
This is the most legendary moment in my world tour. Two amazing and well known shakers collab live in front of thousands and we get a wonderful reaction! I take the sidelines and play synth and let ccollins take center stage and perform his signature song " a new beginning", one of the greatest songs i've heard in my life, live! I gave ccollins this opertunity because he was the first to check out and favorite the beginning of this concert series. I also want to take a minute to show my respects to ccollins. I know we've had some beef in the past when we first met, but he's my closest friend on here. I don't know if i'm one of his tho!


But anyways i would apreeciate it if u all would check this out!