THE LOST STARS created by davidk 11 years ago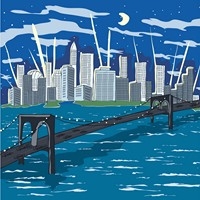 Remix
Genre:
Electronic/Techno
Mood:
Warm/Comforting
Theme:
Get Well
Out there in ms land lies a shaker(s) who has been taking precious stars from 5 star rated tracks to kill them off. Hence the title THE LOST STARS...where are these stars going to and what is there purpose for taking them. Is it greed jealousy or the fact they hate to see someone doing good. Whatever the reason. Whoever you are. I hope that one day you will find peace amongst the stars that you took.


THIS SOUNDS LIKE I AM IN AN ELEVATOR LOLOLOL. 5TH FLOOR PLEASE LOL

PUTTING THIS OUT....ONE MORE TIME.....B4 IT GETS LOST..