Kompany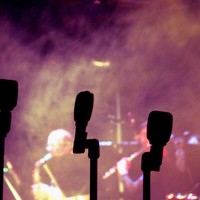 About me
The Koloup Kompany proudly presents the Concept Album:
"COLORIZE"

Featuring 20 songs and 19 different artists, "Colorize" is the finalized collaboration of The Koloup Kompany (every shaker who worked on the concept album). A Concept Album is an album where all musical or lyrical ideas contribute to a single overall theme or unified story.

The theme of the album is "Hope And Color In The Bleakest Of Places." Every song stays true to the theme and is great.
The album is compiled in a seven arrangement order: Intro, Mix, Slow, Jazz, Electro, Mix, Outro. Enjoy your favorite genres by the order of arrangement! The album features many popular Shakers in the beginning and the end of the album, and the whole thing is already perfectly edited in order, so all you have to do is hit the "Play" button!

Remember to rate and favorite all their songs! And to hear all the songs that didn't make the album, check out the profile koloup101! Thank you Musicshake, you made the album a reality! And thanks to everyone who participated!