It's your Musicshake created by 89Ford 12 years ago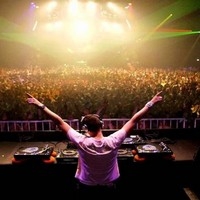 Genre:
Electronic/Techno
Mood:
Cool/Refreshing
Theme:
Other
It's Your Musicshake! yeah thats right. it's yours. yours, yours, yours, and yours. It's also mine. =) yet it's all of ours. I believe that we have a tool to create a future for musicians used the correct way.

I also believe in doing what you want. Live life how you want it.
only you can make the future better. only you can create that future.
It doesnt matter what politician is in office.
It doesnt matter when no one listens.
It dont matter that no one cares.

You have to realize that you are your own success. you are what you make yourself out to be. If you dont make it, dont ever give up.
Try again later. If it's taken, dont get greedy. cause you missed your chance.

I gotta give Musicshake props. thanks guys for being so creative in creating this program. I coulda never put what was in my mind into music like I have now.

And I will continue to grow my knowledge till I am absolute at Musicshake. =)

thanks for listening fans. This song goes out to all of you.

The Phoenix is my icon. it's kinda what I have been called lately.
And some people refer to me as the king. so I go along with it. =)


This site is awesome. Thanks guys and gals for making this place amazing.