Ensemble (part2) created by iiiyo 11 years ago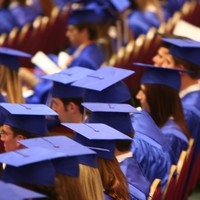 Genre:
Electronic/Techno
Mood:
Longing/Anticipating
Theme:
Other
Please:
rate
comment
fav. if you like
and especially enjoy!
(you'll see why I put it at the top and please listen to the whole song it is worth it you can skim but please finish I worked from scratch on this)

Thats right the song you all loved is back with a new copy that was made from scratch again NO REMIX PROMISE I just did it until it sounded accurate. I'm back and coming in strong with these songs ... some might say that I'm like a phoenix. I'm not dead I'm just rebirth and I'm rebirthing with an amazing new song that will take you into a world that can't get along a world that has grown off of hate and distrust a world that was once ruled under God but has been lead out of him. But there is still a believer that will make you see through a song that will follow up from the last meeting but this time we have more people and parts of structure we will make it all I need is supporters last time i had 180 supporters lets get 1000 or maybe even 100,000 we will come together and grow bigger as music grows in our soul we will grow bigger as peace grows in our heart and we will grow bigger with LOVE ON OUR MINDS we are people a Gods people we will not be put down we will be lifted up and we will rise to this occasion and lift off this world and settle into a world that can come together. there has been many things/songs that have happened since the first meeting and we had one question why cant the world just ensenble? well the answer, coming from all the time worked on this is...