Monotony created by karma5 12 years ago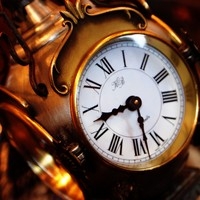 Genre:
Electronic/Techno
Mood:
Longing/Anticipating
Theme:
Other
Escape the same, old same-old...


"Monotony" = )




~~If you liked this song, you may also like:

Into the Depths
Back and Forth series
Running On Empty
Fading
Revival Pt. 2
Nothing to Prove
The Metaphisykal DimReality Theory
Breakdown
Kismet
Afterburn
Looking For More



**History of the Song: This is about trying to do something different than the norm...in daily or weekly life, whether it be work or breaking free of the fear of change. I liked how the drums in the middle section turned out because I think it sort of sounds like an office filled with the sound of keyboards or typewriters, representative of the daily grind of work. At first, I was indecisive about making it eventually explode into a rock song or a tech/elec song when the 'boom' hit, but went with the latter because I'm a little better at that genre compared to rock.