A Stranger on the Lonely City Streets created by QuackQueen 3 weeks ago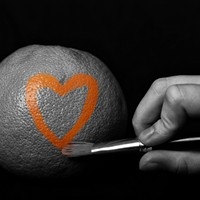 Genre:
Rock/Metal
Mood:
Sad/Melancholic
Theme:
Movie
First track off the "Orange Heart" series.

A STRANGER on the LONELY CITY STREETS

For the first time in his life, he was completely alone, and all on his own. There was not one familiar face around him, which made him feel free and happy. Walking down the wet pavement, he turned his teary eyes up to the sky, almost as if he was thanking, unaware of all the good and the evil waiting patiently to be a part of him.