After Party of the Masquerade Ball created by QuackQueen 3 years ago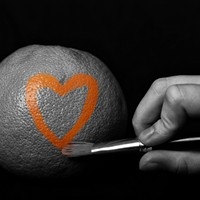 Remix
Genre:
Rock/Metal
Mood:
Soft/Quiet
Theme:
Birthday
Third track off the "Orange Heart" series.

AFTER PARTY of the MASQUERADE BALL

He turned his back even to his own family for these people who he thought were their real family. He was smoking his last cigarette on the roof alone, watching the horizons illuminate in vain again. He became everything he thought they would need... and now he was everything they don't want, it seems, even though he did nothing... wrong. He knew he would always find himself lost, again and again, until he learned this one simple truth by heart; you can't make anybody love you.