WITHIN THE DARKNESS created by davidk 2 years ago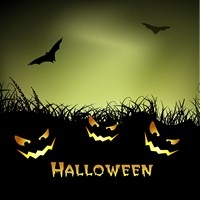 Remix
Genre:
Electronic/Techno
Mood:
Dark/Heavy
Theme:
Halloween
Instruments:
[Rhythm] Tense Synth Bass
[Rhythm] Tragic Low Synth
[Rhythm] Generous Delayed Low Synth
[Sustained] Dreary Hard Organ
[Rhythm] Simple Square Synth
[Counter Melody] Lazy Viola
[Rhythm Arpeggiator] Marvelous Filtered Hard Synth
[Simple Short Tone] Moog Bass 2
[Simple Short Tone] Rezo Bass 1
[Bounce] The Challenge
[Rhythm] Simple Rezo Pad Synth
[Arpeggio] Gloomy Amped E.P
[Rhythm] Sharp Dark Synth
[Rhythm] Simple Low Synth
[2x Fast] Boxing
[Rhythm] Sticky Synth
[Arpeggiator] Careful Hi Synth
[Rhythm Theme] Romantic Dark Low Synth
Uploaded this to hear it without all the skips and pops.. Sounds like I could of added more to it... I might just scrap this and build on.