Too Heavy created by PandaBox 2 years ago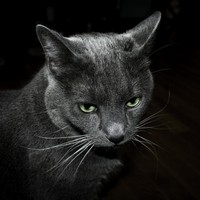 Remix
Genre:
Hiphop
Mood:
Dark/Heavy
Theme:
Movie
Instruments:
[Attack Rhythm] Dynamic Spiccato String
[Rhythm Theme] Easy Big Brass
[Percussive] Returned Of Hero
[Fast Rhythm] Intense Concert Piano
[Effect] Space Operations
[Fast Rhythm] Bold Synth E.P
[Rap] THEO ALEXANDER
[Arpeggiator] Congenial Bell Synth
[Real] Drooping T-shirt
Let me just say one thing: I had no idea what to call this song. I was like "screw it" and gave it the name it has now. Anyway, I hope you like it. Thanks.

IF YOU WOULD LIKE TO REMIX MY SONG, PLEASE LET ME KNOW IN THE COMMENTS.