Chocolate created by PandaBox 2 years ago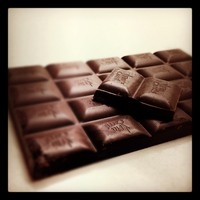 Remix
Genre:
Dance/Disco
Mood:
Light/Bright
Theme:
Animation
Instruments:
[Fast Rhythm] Dynamic Grand Piano
[Groove] Alley
[Complicated] Moog Bass 2
[Rhythm Theme] Neat Synth E.P
[Attack Rhythm] Tragic String 1
[Rhythm Theme] Generous SaxophoneEnsemble
[Real] Explosion
[Arpeggio] Marvelous Harp
[Rhythm] Warm Amped E.P
Hey, guys. This is PandaBox, here with another song! I've been out for a while, and my schedule for summer is super full. Sorry I haven't been able to do all of your requests. I'm free for a few days and will try to do as much as i can. Hope you all like this song.

NOTE: All of my songs will have a remix option, except for the ones I remixed myself. If you would like to remix my song, PLEASE LET ME KNOW IN THE COMMENTS. Thanks.