Goodbye created by kx30 4 years ago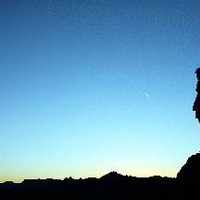 Remix
Genre:
Classical/New Age
Mood:
Sad/Melancholic
Theme:
Other
Instruments:
[Real] Blue Sky
[Chord Harmony] Tense Trill String
[Counter Melody] Lazy Viola
[Rhythm] Cheerful Pizzicato String
[Rhythm] Lazy String
[Normal Long Tone] moog Bass 3
Sadly this will probably be my last song........(for awhile) I need more inspiration, more things to look at. No one will see this post. Ever...in the sense of that it will never make the charts because this is for my dedicated fans that check my profile every now and then. But if you are an outsider, I advise that you comment favorite and play this song much as possible. Music is a beautiful thing. Enjoy!
- Kx over and out!