Steven Universe Vs. Peridot created by StarShooter 4 years ago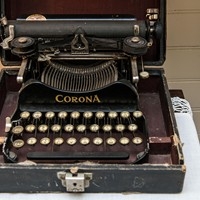 Remix
Genre:
Classical/New Age
Mood:
Light/Bright
Theme:
Animation
Instruments:
[Arpeggiator] Confusing Soft Synth
[Slow Rhythm] Calm Dark Piano
[Rhythm Theme] Nervous Attack Synth
[Arpeggio] Warm Modern E.P
[Rhythm Arpeggiator] Sly Panning Pulse Synth
[Chord Voicing] Noble Piano
[Chord Voicing] Romantic Panning E.P
[Melody] Unkind Dist Guitar
[Effect World Rhythm] Exciting Dance
[2x Fast] Hacking
[Complicated] Funk Bass
[Rhythm] Liberal Modern E.P
[Rhythm] Serious Piano 2
[Arpeggio] Marvelous Panning Modern E.P
[Sustained] Mild Modern E.P
It has been quite awhile since I have posted a song. Sorry about that I have been very busy. I had this done for quite some time just never had the time to send it off. I am dedicating this song to the awesome show Steven Universe.