Requiem for a Homeland created by Sakis2015 6 years ago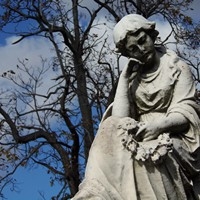 Genre:
Classical/New Age
Mood:
Sad/Melancholic
Theme:
Animation
Requiem for a Homeland is the last in the, so far, pentalogy (maybe a hexalogy, eptalogy or God knows when it'll stop)of some humble soundtracks I've knocked together so far.
Hope you'll give it a chance and hear it.
Comments welcome.