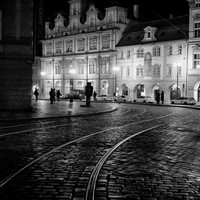 Remix
Genre:
Classical/New Age
Mood:
Sad/Melancholic
Theme:
Other
Madeline? Maddie?

She squeezed her hand.

The heart meter slowed.

The alarm sounded.

She was close.

Madeline looked lazily at her mother.

Because of the respirator, she couldn't speak.

Im here Her mother sobbed

Life was drifting away.

Be strong Maddy...

The heart meter stopped.

Nurses raced into the room.

She was gone.

Forever.