Wild and Free created by jaydee123 9 years ago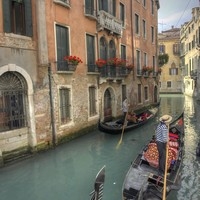 Remix
Genre:
Dance/Disco
Mood:
Happy/Excited
Theme:
Thanksgiving
Well Done Puda! :) Here's a UK Garage styled song for you.

This song is Dedicated to the winner of the Ohm Contest as a congratulations Puda! What better way is there of celebrating the end than to dance, unwind and free your mind? dance Wild and Free!

Thankyou to all contestants that entered! thakyou oeroe2911, nameddog, JSAW, ccollins and of course the winner of the competition Puda! i hope you're shaking like a plate of Jelly because this is your song! thanks to BLiNKS for his effort to try and enter the contest as the 6th contestant although he was unfortunately unable to.

Image Source:
http://lionique.deviantart.com/art/Freedom-133613851


Puda's Page:
http://eng.musicshake.com/user/Puda

Ohm Contest Page:
http://eng.musicshake.com/song/243315


Notce
when listening to my songs turn the music shake volume down and your speakers/Computer volume up. the music shake volume controller (or gain) add alot of unfavourable distortion to the song which muddies the mix, so for the the full experience keep it as low as possible for the best sound quality.