Swapped with my Sis. created by LOL11 9 years ago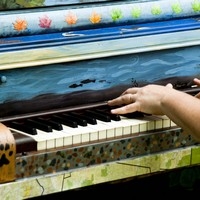 Genre:
Electronic/Techno
Mood:
Etc
Theme:
Other
What I mean by the title is being swapped with my Sisters soul. I dearly wish she was here, but no. I really might mix up in my genre's here, so don't get confused.





Yet I can hear the voice repeating.

"Shall death not make you fear, make death happiness, shall you to go to heaven in peace."