Wonder Fields [Today Now] created by LOL11 10 years ago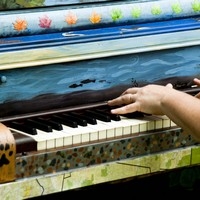 Genre:
Electronic/Techno
Mood:
Soft/Quiet
Theme:
Other
Yes! I finally made a new version of the Wonder Fields! I hope you enjoy it because, when I first made my first song ( A remix of the second version) It didn't turn out well because Only I, was listening to it.. I was sad...
Until I saw the moment for a new song.. and that song, was Bell/Harp Lullaby....
It turned out that I have Succeeded with the song..
Now.. The moment has come, I might have talk to much, but this is about my first song..

Thank you and have a good day..