OEROE's ANSWER !! created by oeroe2911 10 years ago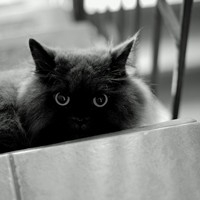 Genre:
Electronic/Techno
Mood:
Running/Wild
Theme:
Other
this is my part 2 of OEROE's TecHN0 RYTHM's, and my answer to some weirdo's, who are misusing their power by underrating mine, and other Shakers S0NGS! this song took me 55 minutes to create, so if you like to make a fool of yourself, go ahead punk.....MAKE MY DAY!! OEROE!
~~~~~~~~~~WWWWWW!!!!!!!VVVVV~~~~~~~~~~~WW~~~~V~~~~~~~~~~WWW

I SAW IT AGAIN!! PLAYING IT THE HARD WAY >>>>THAT IS ONE VERY HEROIC ACT OF YOU!! YOU WILL ONE DAY BEING REWARDED FOR THIS BIG TIME !!!
I PITY YOU! Enjoy your DiRTY DEAD! OEROE!