Still Standing created by harjot 10 years ago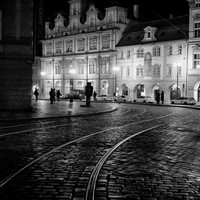 Remix
Genre:
Classical/New Age
Mood:
Warm/Comforting
Theme:
Other
Inspirational Song
I was going to make this into a album, as you can see by the picture, but that won't be happening any time soon, my microphones are horrible, and I've got loads of work.. so I just made this track a regular song. :) Enjoy.. Stand, even when everything turns the way you never wanted it to be cuz when somethings broken, why not just re-create it into something better?

Maybe we reached the mountain peak
And there's no more left to climb
And maybe we lost the magic peace
And we're both too blind to find
Let's start over

Keep on standing even though they wanna see you fall, they might be as high as ever, but one day, everyones gotta look back down.