Darkest Before The Dawn created by iPinkStar 8 years ago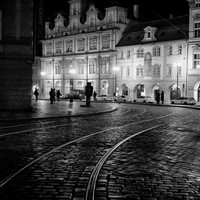 Genre:
Rock/Metal
Mood:
Longing/Anticipating
Theme:
Game
I sit at the edge of despair.
Hoping for the light of dawn to come and wash away the darkness.
The bitter chill of the night wind numbs my face.
My heart races and a single tear escapes my eye.

I hear something.
I hear the wind scream into my ear.Run.