CATATONIC created by joliet 13 years ago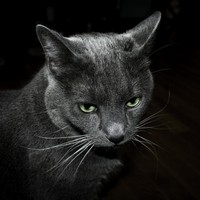 Genre:
Electronic/Techno
Mood:
Running/Wild
Theme:
Get Well
This song could only be dedicated to the one and only megaKittycat: a great Musicshaker and a genuinely nice person.
With best wishes and the hope that it doesn`t have the effect of the title on hearing it.

If you were expecting to hear the glass shattering, I`m sorry; so was the cat.