mazon15301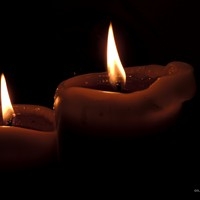 Favorite genre
Rock/Metal, Ballad
Favorite artists
I enjoy Kevin Matisyn, Chase Holfender, and other independents. I have everything from Slayer to The Temptations on my mp3 player. Mmmm and I love Andrew Lloyd Weber's Phantom of the Opera music. It speaks fluently to my soul.
About me
I'm a writer and poet. www.lulu.com/klmazon

I also do editing work on fiction pieces, usually pro bono simply because I enjoy it. I take half decent pictures too for someone with a lousy camera and no training. I raise two young men, also doing half decent in that arena for someone with a lousy childhood in her past and no training. I struggle. It's fascinating. I surround myself with heavily flawed, broken, outcast, and miserably happy people. Actual diversity, I'm for it!

I'm never as pretentious as I sound in any About Me.