Hotbagels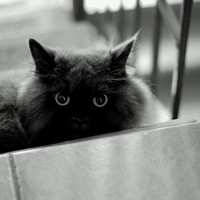 Favorite genre
Hiphop, Rock/Metal, Dance/Disco, Jazz, Classical/New Age
Favorite artists
Django Reinhardt Chon Guthrie Govan Steve Vai Sam Westphalen Mike Dawes Antoine Dufour That drummer from The Police and his Spyro compositions (Stewart Copeland, groovy stuff) Composers for Final Fantasy Tactics (Hitoshi Sakimoto and Masaharu Iwata, so ma
About me
Hey all!

Just your average struggling university student trying to find ways to practice the creativity. I've always wanted to do something related to composing music, and I found this website was perfect for getting a feel for how songs could be structured. Because I'm mostly exploring musicshake as a creative outlet, I don't know how often or consistently I'll post. But this is a pretty cozy site and I enjoy the community aspect, so we'll see what the future holds >:D

As of 2016, I'm a guitarist of 5-ish years playing mostly percussive fingerstyle, anime, and video game music. I own a buttload of other instruments without being too skilled in them. Like most of the other 20-somethings, my favorite passtimes include browsing Reddit, Youtube, playing good video games, and surviving financially? Oh, and I guess being Canadian is a hobby too. Sure.

I will own a concert harp someday when I'm rich.