AlexiaCole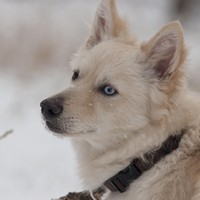 Favorite genre
Hiphop, R&B, Dance/Disco, Electronic/Techno, Pop, Ballad, Jazz, Classical/New Age, Soul/Funk/Groove
Favorite artists
Lady Gaga, Karmin, Katy Perry, Lorde, Ariana Grande, Macklemore, Fergie, Beyonce, the Piano guys and Sage Gemini. I absolutely adore disney.
About me
I love calm music but it still has to make me move somehow, you know like Electronic!
I always reply to some one who has a comment about my music and if your a critic i don't mind! I see it as a good way to make my song better.
I don't look for attention although i won't complain if that happened to me, but there would be too much pressure and i cant make good music when i'm under pressure.
I am a GIRL!! just to clarify that and my favorite color is purple
I don't do remix, i'm sorry.
I watch anime like Belzebub, Gintama, Shugo Chara, FairyTail, Rosario Vampire etc. Don't be afraid to talk to me about things like that. I also love Japanese and anime music. Have any suggestions on what I should watch or listen to?, tell me.
I write stories and post them on fanfiction.net. Look for me on fanfiction.net as Alexia Colette. I've written three stories so far, but they aren't completed.

Lets be friends K! peace!