Reminiscent created by SAlice 13 years ago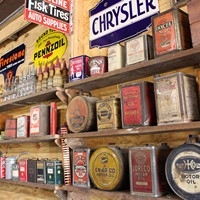 Remix
Genre:
Classical/New Age
Mood:
Longing/Anticipating
Theme:
Other
The rain has stopped; it is early morning and the smell of dampness
rests in the stillness.I close my eyes peacefully as the memories of
the scent of pine, ocean, mist, and cedar drift behind my eyelids.
It
is early, dim, and grey on the west coast, I am five years old, and I
am walking with my mom and dad on a beach.My mom points out an eagle
and I am enthralled, how does it fly, I wish I could fly, what would I
see?The tops of the bent trees, the totem poles hiding amongst them,
it would be wonderful.The waves touch my toes and I am back on the
rocky shore, stepping away from the foam I see a feather, and pick it
up, I run over to my mom and ask her if I can fly now that I have a
feather like the eagle.She laughs, and my dad says that the eagle has
many more than just one feather that helps it fly.It makes me sad, but
I'll keep the feather anyway, I tuck it into my pocket.
Opening my eyes 13 years have passed, and I am still standing in front of my car, I smile and head out to the chaotic city.