Something Out There? created by ccollins 3 months ago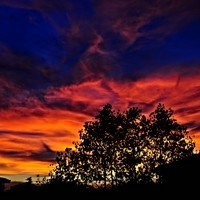 Remix
Genre:
Electronic/Techno
Mood:
Etc
Theme:
Other
Instruments:
[Arpeggiator] Moderate Low Synth
[Rhythm Theme] Lonely Dark Synth
[Effect] Home Run!
[Moving] Mystic LowBell Synth
[Moving] Marvelous High Bell Pad Synth
[Groove] Weeping
[Bounce] I've Found A Beauty
[Back Rhythm] animated Dist Guitar
[Rhythm] Normal Nylon Guitar
Song Title: Something Out There?
Artist: ccollins
Album: 200


An out of this world electronic song that challenges popular belief that there is no intelligent life elsewhere..


I believe there is SOMETHING out there.. in another galaxy within the universe.. there is life..


In a world which may not be as fucked up as this one.