Ghost Town created by ccollins 5 years ago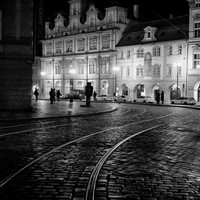 Remix
Genre:
Electronic/Techno
Mood:
Dark/Heavy
Theme:
Other
Song Title: Ghost Town
Artist: ccollins
Album: 200

Something unusual, electro meets hip hop


'Ghost Town' reflects the state of the musicshake community and it's emptiness in contrast to before.

Do i feel responsible for this emptiness? I guess i do a little bit..

Looking back on the site now, this site was an amazing place with so much potential, and now its simply a Ghost Town compared to before..