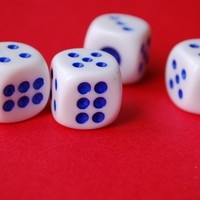 Genre:
Electronic/Techno
Mood:
Light/Bright
Theme:
Animation
60% done

Add pads everywhere to blend and smooth out and thicken the sound, especially at the beginning and the end, which is relatively boring compared to the middle section

blend and smooth out the sections so that they flow into each other. for smoothing look for a relatively symmetrical use of the instruments across the some so that no particular element stands out too much.

Make major corrections to two sections which do not flow: 0:42 - 0:57 which seems off beat, the bass sounds muddy and 1:50 which doesn't blend in from the next section at all. the drums need to be toned down.

EQ and Volume adjustments

If there is space, add more parts (chord variation between sections)

If there is extra space, add some effects of space noises. use the effects to create the atmosphere and image of the space. also potentially carve out a story.

Things to finish at some point, though you probably won't.