Rockin To Da Core Wit Da Bass T'Da Floor created by ccollins 4 months ago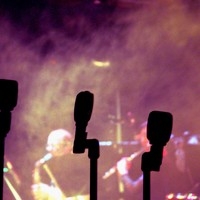 Remix
Genre:
Rock/Metal
Mood:
Etc
Theme:
Other
Instruments:
[Sustained] Moderate Acoustic Guitar
[Rhythm] Intense Distortion Guitar
[Rhythm] Serious Dist Guitar
[Groove] Naughty Girl
[Complicated] Pick Bass 2
[Chord Voicing] Neat Hard Bell E.P
[2x Fast] Feel Good!
[Harmony Counter Melody] Cozy String
An experimental alternative rock song, guaranteed to give you your daily serving of bass..

Probably not advisable to turn it up to the max in case your speakers or headphones blow, but lets be honest, THATS WHAT WE FUCKING WANT!