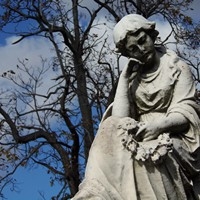 Genre:
Classical/New Age
Mood:
Sad/Melancholic
Theme:
Other
Instruments:
[Arpeggio] Fascinating Harp
[Counter Melody] Holy Church Bell
[Melody] Lyrical Newage Bell
[Chord Voicing] Holy Church Organ
[Chord Voicing] Grand Organ
[Arpeggio] Marvelous E.P
[Chord Harmony] Cozy Old Pad
[Harmony Counter Melody] Noble String
When I was making this, this was my mindset:
This 'Church' has two sides:
The elegant, graceful strings and the melancholy of the music box...
Along with the strict organs and the demanding church bell.
This is...
The Church of Bells.