Tides Aside (Castaway) created by notNick 9 years ago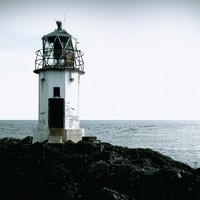 Remix
Genre:
Latin
Mood:
Cool/Refreshing
Theme:
Other
9th and last song to my final album "Castaway".

It's been a ride. I have decided to step out of the Musicshake world to do much brighter and better things. Thank all for supporting me in my carrier, and I have made amazing masterpieces. Even though this was short lived, I think I accomplished what I wanted to do. I encourage all of you to go and check out some of my more obscure songs, maybe you'll like them! Also this album as well. Some songs I would reconmend are "The Stronghold", "Into the World", "The Calm Before the Storm", and a VERY underrated song in my opinion, "Chicken Wire (Impulses of the NightSky).

So thank you all for listening to my content, and if you got anything to say before I go, write it in the comments of this song. Deadline is the end of this month. If you want to make a song for me before I go, you can do that as well, I would love to hear it. GOODBYE ALL.