Boss Fight: Monochrome MS created by Soundkid 9 years ago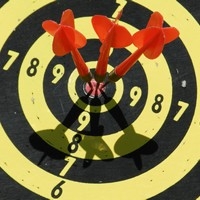 Remix
Genre:
Rock/Metal
Mood:
Running/Wild
Theme:
Animation
Ok so i've been preparing for this boss to show up for a long time and now it's time that all of us including me fight back!!!!


ok so the real deal with this song is that MS has taken away our privilege to put up our own pic on our songs and our profiles. I think it's really dumb they did that. I'm honestly surprised they did not see this coming in the first place. So help support me and bring our privilege by favoring this song and if you with to join the boss fight fully put you screen name and why you want to help fight this epic boss in the the comments below.

LET THE FIGHT BEGIN!!!