Take a Load Off (Calm Down Man) created by RBK2 9 years ago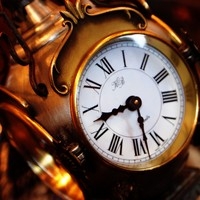 Remix
Genre:
Latin
Mood:
Etc
Theme:
Animation
Well CAB1 decided to attack a new musicshaker imelody because she "boosted". It seems like whenever he doesn't get #1 on a song and is on the Top 10 he blames "boosters".

I called him out on it and called him the new Flickermouse because he was attacking imelody like Flickermouse attacked 89Ford for supposed "boosting".

So waht does he do? Makes a song that is aimed at me.

Let me say something to you CAB1.

I barely made it into the Top 20. One song, "Adventure in the Galaxy" made it to #15. I worked as hard if not harder than you to get people to listen to it. You ungrateful jackass. You complain because you got #2 many times and sometimes even only made the Top 10. You know how happy I would be if I did that? I'd freak out and thank everyone for listening!


But instead you piss and moan and decide to attack the people who were ahead of you.

And by the way, you wanna make a statement, make it to my profile, not in a song in public.

This is my response to your song, "Thorns".

Take a chill pill man, quit hatin', and maybe if you quit, you'll get #1 and be happy.

I hope you do, because you're not who you once were.