Your words can be forgiven,not forgotten created by greatnessoft 9 years ago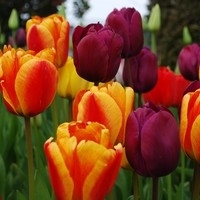 Remix
Genre:
Ballad
Mood:
Light/Bright
Theme:
Animation
Today I was getting made fun of in class, it hurt and im sensitive that way. Unfourtunatley for me I have gotten used to the pain of it.
My friend wrote this poem, we are both victims.
Roses are red, violets are dead,I want to cry but I smile instead.
Your words hurt me cant you see, you always try to ruin me.
So I just sit here,these blood shunned eyes.Can anyone hear my silent cries. Why do you have to gossip.People wonder, where is my dignity, I lost it. Yes its true, you're prettier than me. Your smile shines with glee after you torment me. Now im on the edge so you can push me down. When im gone you can claim the crown and you with never see you bully me. So you can walk with pride cause I dont want to fight. Its over now, changing of season. My soul is crushed and your the reason.
It was a boy who hurt both of us, some boys dont think the words hurt us but really they do. Very much.....