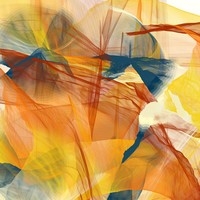 Remix
Genre:
Jazz
Mood:
Light/Bright
Theme:
Other
Well, guys, its been a little while. Sorry for not listening to your music and stuff, I've been really busy with school starting and all. Anyhow, I'll take this chance to let you know of some of my plans.

1. I'll be finishing up Terra Incognita soon. I have some songs lined up for release, I'm just trying to find good times to release them.

2. During the month of October, I will be doing a series of song dedications to 3 of my fans. Again, I will be trying to find time to make and release them. I already have one ready for the first week of October.

3. I was thinking of doing a Christmas/Holiday album of jazz songs with a holiday theme. I'll be working on that this fall, and releasing all the songs at once the week before Christmas.

4. I would love to do a collab with any of you guys. I don't really know how, I just think it would be a great thing. Let me know on this song or on my page if you would be interested.

5. Not MS related, but part of the things I've been doing lately is launch an internet radio station, called Jazz Spectrum. I've posted the link to it on my page, but here's the link here: http://www.radionomy.com/en/radio/jazzspectrum/index

As for the song, its turning into fall again(if you live in the Northern Hemisphere like me). This song is crisp like fall, and has some good solos. Enjoy!