Heart of a Man/Strength of a Lion created by Audiovibez 10 years ago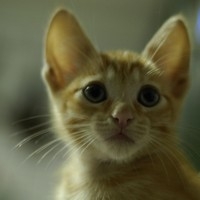 Remix
Genre:
Hiphop
Mood:
Light/Bright
Theme:
Other
The song started off as a couple of instruments, I felt the music and all I knew was that 10 min became 2 hours and 2 hours became 4. So enjoy. I finished my Spanish 2 class so since feeling invigorated after finishing school. I decided to make a song on musicshake since its been awhile. Enjoy. I hid the instruments in the track to heighten the mystery. Shoutout to the folks in the military, Massive Attack, Salvador Dali, Beastie Boys for their album Paul's Boutique, Switchfoot for their album Hello Hurricane, and Anberlin for their awesome song God, Drugs, and Sex. I hope you enjoy this track as much as I enjoyed making it.

For those who don't know what the song is about let me give you a walkthrough. There are two rappers. A guy named John and a girl named Jamiss. They both seemed to really like each other and started dating. John and Jamiss are always on the go and can rarely find the time to see each other. While on the meantime Jamiss is still reminiscing on her previous relationship. So instead of holding on to her previous relationship and John, Jamiss decides to leave both on their own. John realizes that shes never coming back and decides to strengthen his relationship with Jesus since its been a while that hes actually done that. Overall the lesson of the story is to you don't really need girls or guys to make you feel self worth. You need the lord first above everything else is secondary. When you find a lady that loves Jesus just as you do its those relationships that really seem to stand the test of time.

P.S: I just put the gunshots there just because I wanted to. I also got inspired of the Four Loves by C.S Lewis and The Chronicles of Nardia, and pop art for the cover.