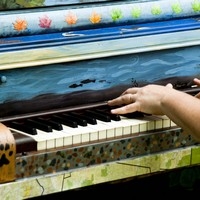 Remix
Genre:
Hiphop
Mood:
Running/Wild
Theme:
Other
Alright SO HERE IS DA WOOLS. Lol. Rules.

Rule 1: Dont change more than 4 chords. If you do. Your disqualified. =/
Rule 2: No remixing other peoples songs

Rule 3: It has to be something that could possibly become a sonic song.
You can remix this song.
The song has to be more than 4 minutes.
Good luck and have fun c:
Oh yeah and there will be 2 winners this time.