A Dream(Tribute to the Soldiers) created by RenesmeeWolf 12 years ago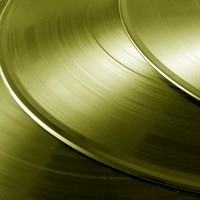 Genre:
Pop
Mood:
Soft/Quiet
Theme:
Other
He wrote in the letter that she had
Everything that she has dreaded
Ever since they were younger than this
She knew his time would come

And even with a girl on the way
She's praying hard, that he'll be safe
And when she's lonely, she slowly reads
The note, that he left for her

Course
Dear truest love, i've gone away
It was my time, to go protect
Those who need help, and our country
So please don't worry, I'll be okay
I will return, i promise that
And tell my baby girl, I'll see her soon
I'll love you always, I won't forget you
from your truest love, I'll see you soon

She sets down the letter he wrote
After a few more months
Her baby girl is in her arms
She just looks so much like him.

Her lonely nights, staring at the ceiling
In an empty bed
Her heart is all the way across
The big wide ocean
course

Two years pass, and no word
She realized, he won't return
But then a knock rasps on the door
And sitting there, on the ground
Was another note.

She slowly picks it up,
And sees the familliar words
Tears flow down her cheeks
But these are not tears of sadness

Course 2
And there he is smiling at her,
and the baby girl too
"Daddy!" She cries aloud
And she smiles back.
Shares a hug and a kiss
with the ones he loves
And only then, she knows
It's not a dream.